CALENDAR
HALLOWEEN 10/31/02
ELECTION DAY 11/05/02
VETERAN'S DAY 11/11/02
THANKSGIVING 11/28/02


CONTENTS
comfort4adhd HOME PAGE
MEDICINE OR JAIL
UPDATED 10/30/02
WELCOME
TO THE
CARTER COUNTY ADD/HD SUPPORT GROUP
The purpose of this group is to provide ADD/HD families with information and support, and to pass along tips that we have learned and perhaps give someone a much much needed pat on the back.
We also want to make a difference in our community by educating the public
about ADD/HD.
The reason this support group is unique, is because it is the only one in our area and is very much needed.
If you have any questions, comments or suggestions, please feel free to post an email, join in a conversation, or leave a comment in the box below. The only thing that is mandatory is that everyone is treated with respect.
My name is Cheryl
Please feel free to contact me at:
or you can leave me a comment in the
box below.
under the "Health" category.
Please feel free to invite friends, family, teachers, doctor's, nurses or anyone who is interested in
learning or contributing- Everyone has a story to tell!
Children need Love,
especially
when they don't
deserve it.
Harold S. Hulbert
WHAT DO YOU THINK?
Parents may face jail over compulsory drug orders
> By Charles Begley

Here is a Congressional Email Directory to let your
Senator or State Representatives know how you feel.
Please click on this link for my campaign and further information
MEDICINE OR JAIL

DearGod,
Thank you for this day,
that you have blessed me with.
And, may I show someone else,
you're love in words you said
And in my life let it show,
that you are living there.
And may your light,
shine through me and draw them to your care.
If this must be my last day Lord,
Lets make it all, worth while,
and, may others see new life in me,
since you made me your child.
Shirley McNeilly

"Because no prescription is
more valuable than knowledge."
C.Everett Koop, MD
Medical Director
Time Life Medical
The Bible's Way to Victory over ADHD and Other Childhood Challenges
A free online book on preventing and overcoming ADD, ADHD, ODD, Conduct Disorder and Tourette's Syndrome.
"THINK POSITIVE-
LOVE YOURSELF !"
Please be sure to leave me comments. Did the
page take too long to load?, Do you want more
information?, Are the links easy to access?.
You tell me and I will try to help. Thanks!
COMMON MISCONCEPTIONS
People with ADD/HD lack intelligence
Medicine cures ADD/HD
All children outgrow the symptoms as they become adults
You should punish your child for behavior he or she can't control
It is the parents fault that the child acts this way
The child is just being lazy
All behavioral problems are ADD/HD
Communication between the parent, teacher and doctor are not important
CHECKLIST
Below is a checklist containing 18 items which describe characteristics frequently found in people with ADHD. Items 1-9 describe characteristics of inattention. Items 10-15 describe characteristics of hyperactivity. Items 16-18 describe characteristics of impulsivity.
In the space before each statement put the number that best describes your childs (your students) behavior (0=never or rarely; 1 = sometimes; 2 = often; 3 = very often).
___1. Fails to give close attention to details or makes careless mistakes in schoolwork, work, or other activities.
___2. Has difficulty sustaining attention in tasks or play activities.
___3. Does not seem to listen when spoken to directly.
___4. Does not follow through on instructions and fails to finish schoolwork, chores, or duties in the workplace (not due to oppositional behavior or failure to understand instructions).
___5. Has difficulty organizing tasks and activities.
___6. Avoids, dislikes, or is reluctant to engage in tasks that require sustained mental effort (such as schoolwork or homework).
___7. Loses things necessary for tasks or activities (e.g., toys, school assignments, pencils, books, or tools).
___8. Is easily distracted by extraneous stimuli.
___9. Is often forgetful in daily activities.
___10. Fidgets with hands or feet or squirms in seat.
___11. Leaves seat in classroom or in other situations in which remaining seated is expected.
___12. Runs about or climbs excessively in situations in which it is inappropriate (in adolescents or adults, may be limited to subjective feelings of restlessness).
___13. Has difficulty playing or engaging in leisure activities quietly.
___14. Is on the go or often acts as if driven by a motor.
___15. Talks excessively.
___16. Blurts out answers before questions have been completed.
___17. Has difficulty awaiting his or her turn.
___18. Interrupts or intrudes on others (e.g., butts into conversations or games).
Count the number of items in each group (inattention items 1-9 and hyperactivity-impulsivity items 10-18) you marked 2 or 3. If six or more items are marked 2 or 3 in each group this could indicate serious problems in the groups marked.
This checklist was taken from
It's about Time: Promising Practices for Children and Adolescents with ADHD
Prepared by Harvey C. Parker, Ph.D
http://addwarehouse.com/shopsite_sc/store/html/article10.html
Add & the Workplace FAQ's
EXCELLENT!
12 Things High School Students with ADD/ADHD
Would Like Their Teachers To Know.
MEDICINE
Deciding whether to take medicine or go the
natural way is a difficult decision to make.
Thoroughly investigate any method that you
choose to use.
The most common types of drugs used to treat
ADD/HD
are stimulants, tricyclic anti-depressants and
antidepressants.
Examples of STIMULANTS would be: Ritalin, Dexedrine,
Concerta and Adderall.
Examples of TRICYCLIC ANTIDEPRESSANTS would be:
Amitriptyline, Nortriptyline and Clomipramine.
Examples of an ANTIDEPRESSANT would be:
Wellbutrin and Prozac.
In most instances a stimulant would most likely be prescribed
and a follow up appointment made. All followups should
be kept to keep close tabs not only on the medication but
on blood pressure, weight and communication between the
doctor and the parent. Depending on the medication
prescribed it could take a few days or a few weeks to
get into the system. During this time you would make
notice of how you think the medicine is working, are
they eating good, sleeping good, behavior changes, is there
a support group close, talk about school work/grades, any
thing that is different. Remember to keep your communication
open with the doctor. Ask questions-How does this work?,
What do I look for?, What about side effects?
The key to useing drugs is to have them closely monitored.
Be informed And communicate. The medicine may be
working and you don't think it is because you aren't
communicating with the doctor.
Don't be afraid to ask questions!
You could put it this way-you are paying your doctor for
a service and you want to know all that you can.
Children as well as adults react to medications differently.
If we didn't we could have one medicine for everyone
and it would work for everyone..
At the follow up they will be weighed and have their blood
pressure taken and will have a consult. At this time there
may be an adjustment made in doseages, change of
medicine or leave it as is. There will be many followups
to come and continue to communicate. The little things
that don't really mean anything to you may be an answer
for the doctor.
THE NATURAL WAY
There are alternative methods available, but I would only
suggest doing any of these under a doctors suppervision
as well.
Many people do feel that the changes they have made, showed
a significant change in ADD/HD symptoms.
DIET PROGRAMS
ADD EATING PROGRAM
This is not a strick program except for the first week.
On the second week it adds protein & mineral
supplements, flax seed or primrose, lots of fruits
and vegetables and Attend, Extress or Memorin
from VAXA- which is a dr. formulated supplement
that supplies nutrients associated with learning and concentration.
THE FEINGOLD DIET
Very popular and strict. You eliminate ALL
artificial coloring, flavoring, and preservatives-
BHA, BHT, TBHQ, on the assunption that
foods or additives can trigger ADD/HD
symptoms.
EEG NEUROTHERAPHY
This teaches the patient to manipulate their
brain waves. The theory is that once
mastered they can control their brain
wave patterns to complete an activity
requiring a sustained mental effort.
ie: increase the ability to pay attention
According to research this treatment
is approx. 80 % effective.
HERBAL
There are many herbal remedies sold for ADD/HD.
The problem is that some can react to foods that you
eat and/or interfere with other medication that you are taking.
It is very important if you are taking herbs that your
doctor know to prevent such a possible reaction.
THE ALTERNATIVE MEDICINE
The Christian Handbook
by Donal O'Mathuna Ph.D. & Walt Larimore, M.D.
NEW ALTERNATIVE TREATMENT BOOKS
DIETARY SUPPLEMENTS
Vitamins & Minerals.
Natural Remedies for ADHD
beCALMd
Biometics
The ADD-ADHD Page

TREATMENT OPTIONS
STIMULANT MEDICATIONS
DIET
SUPPLEMENTS-
VITAMINS & MINERALS
HERBS
COUNSELING
SUPPORT GROUPS
TRI-CYCLIC ANTIDEPRESSANTS
COMMON SIDE EFFECTS OF DRUG
TREATMENTS ON SOME CHILDREN-
BUT IT IS IMPORTANT TO EMPHASIZE
THAT THE MAJORITY OF CHILDREN
DO NOT EXPERIENCE ANY ADVERSE
EFFECTS.
SLEEP DIFFICULTIES
STOMACHACHES
HEADACHES
APPETITE REDUCTION
DROWSINESS
IRRITABILITY
NERVOUSNESS
IN RARE CASES
NERVOUS TICS
HALLUCINATIONS
BIZARRE BEHAVIOR
SECTION 504
Section 504 of the Rehabilitation Act of 1973
was designed to eliminate descrimination on
the basis of a handicap. It is the only legal
mandate requiring agencies to provide
special education to a child with a disability.
A qualified individual is one who, with
reasonable modifications, is able to meet all
the programs requirements in spite of the disability.
''OTHER''-includes chronic or acute impairments
that result in limited alertness, which adversely affects
educational performance. Thus ADD should be
classified as eligible under the "other" health impaired
category.
IEP
INDIVIDUALIZED EDUCATION PROGRAM
A written plan outlining modifications for a
handicapped child, according to the Education for all
Handicapped Children Act of 1975 depending on the
nature of the childs handicap. No decisions can be made
without parental permission, and parents should be well
informed before the meeting. It also would be a good
idea to jot down things that come to mind, or questions
that you have so you have an outline of what you want
to say.
72 Point Check List
IDEA
Individuals With Disabilities Act
Ammendments of 1997
Assistance to States for the education of
children with disabilities.
Go to the
LINKS
for a list of useful sites.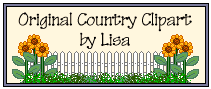 DIAGNOSIS
Establishing a diagnosis for ADHD requires input of
behaviors observed by parents & teachers and an
exam from the childs doctor.
Criteria require that symptoms have been present for
at least 6 months. And must be present in at least 2
areas of life, such as at home and at school, and that
it is affecting social or academic functioning.
A total treatment program would include
education of ADD/HD, behavior
management, counseling, and medication
when required. Parents,
teachers and/or family may be included in the
treatment program.
Consistency is the key to behavior management.
There is no cure and no known cause for ADD/HD.
But with the proper intervention you can learn to
manage it.
There are 3 primary types of ADD/HD
INATTENTIVE
Makes careless mistakes
Short attention span
Does not appear to be listening
Struggles to follow instructions
Unorganized
Loses things
Easily distracted
Forgetful
HYPERACTIVE-IMPULSIVE
Fidgets with hands or feet
Squirms in chair
Has difficulty staying seated
Runs or climbs excessively
Difficulty being quiet
Talks excessively
Difficulty waiting
COMBINED TYPE
Meets both inattentive and hyperactive-
impulsive criteria.
Success in school may require a few minor
adjustments or modifications, to help cope
with the real classroom instead of a special
room. And it is recommended that all
modifications are carried out in the normal
classroom, unless for some reason it can not
be achieved properly. Some of these
modifications could include:
Special seating
Break down instructions
Break homework into 15-20 min sections
Reduce homework or give extra time to do it
A buddy to help them remember to be sure
to write down or turn homework in or to
bring books or homework home
A peer tutor
An extra set of books at home
One on one tutorials
Keep down distractions
Set up a check list
Tell it, show it and let do it
Don't bring attention to the
special accomodations
These are just a few. Each child is different.
You would have to talk to your school to
get it started.
You also have IEP's and 504's.
Section 504

CALLING ALL PARENTS
WITH TIPS !
To Chat with other ADD/HD family members, and learn a trick or two that they have learned, go to our chat room. Listed as comfort4adhd under the category "health". CLICK on this link http:chat.lycos.com to go there now.
Please feel free to leave suggestions or comments
and to join our group.
You can email me directly at
or you can jump into our chat room
with the link above.
COMMON ACRONYMS
HTH-hope this helps
DD-darling daughter
DS-darling son
DH-darling husband
DW-darling wife
2U- to you
IAC- in any case
4U-for you
TTFN-ta ta for now
TNX-thanks
WB-welcome back
WTG-way to go
2L8-too late
B4-before
IMHO-in my humble opinion
CMIW-correct me if I'm wrong
GTMA-great minds think alike
ROTFL-rolling on the floor laughing
LOL-laughing out loud
TIA-thanks in advance
FWIW-for what its worth
OTOH-on the other hand
IKWYM-I know what you mean
SICS-sitting in your chair snickering

THINGS THAT YOU CAN DO
1.Learn all that you can about ADD/HD,
504's, IEP's, and IDEA, you are your
child's only advocate
2.Set limits and enforce them
3.Be loving
4.Be patient
5.Praise for achievements
6.Encouragement for trying
7.Daily structured routine
8.Pace your day
9.Simple chores & instructions
10.Don't expect a perfect job
11.Be consistent
12.Too many activities lead
to confusion
13.Don't talk about the child's
problems in front of them
14.Concentrate on strengths,
not weaknesses
15.Give the child a special
place to show off work-
refridgerator,cabinet,wall
16.Never allow your child to
make fun of another child,
AND never allow another
child to make fun of your
child
17.Keep communication open
with the doctor and the
teacher
18.Keep experimenting. If one
way doesn't work, ask teachers,
doctors, friends, join a support
group, do research, ask a
school counselor for suggestions.
Keep searching. Keep asking.
19.Reward them for effort and
accomplishment
20.Remind them a few minutes
before time for an activity
to start or end: ie-in 10
minutes it will be time for bed
21.Set up a hand signal such as a
baseball signal as a warning
when out in public or with
friends for misbehavior -your
purpose is not to humiliate
22.Break down homework or
activities into 15-20 minute
segments
23.Use daily checklists
24.If on medication follow
instructions and keep all
follow up appointments
25. Use lots of timers and/or
alarm clocks
26.Have a specific place for
activities ie: tv, eating,
homework
27.Have a punching bag or
pillows for them to punch
and vent their frustrations
on. It can be in their room,
or out side as long as they
don't take it out on a living
thing or damage property.
28.Choose your battles.
29.Provide unconditional Love.
30.Find time for yourself. Enlist
friends, family, babysitters,
and / or daycare.
31.Pray, give thanks.
32.Make them be responsible for
their behavior.
33.Don't belittle them, or call them names.
34.Be a good role model.
35.Cut down on caffeine, refined sugar,
artificial colors, preservatives and
add more fruits, vegetables, fish,
beans and fiber.
36.Don't bring attention to the special
accomodations.
37.Take a video of their bad behavior
and show it to them.
Go to the LINKS page for useful sites.
Effective Behavior Techniques
1. Make sure the rules are fully
understood
2.Establish consequences for the
broken rules
3.Be consistent
4.Reward good behavior
5.Punish bad behavior-focus on the
unappropriate behavior
good examples would be-
time out, take away privilages
6.Choose your battles
7.Punish immediately
8.Don't argue
9.Be firm but loving
Other Techniques
123 Magic
The first time the child misbehaves, get his attention
and tell him that is warning 1
The second time-warning 2
The third time is punishment
Time out or pre determined punishment for
misbehavior
21 Points
List three behaviors that are causing problems.

3 points per day will add up to 21 per week. Anything under that will be rewarded with something the child chooses within reason. Choices should be discussed at the beginning of every week (movies, extra TV, friend sleep over). This will help the child achieve their goal.

Now, the child receives one warning for the behavior listed on the board. After that, the parent does not talk or yell or argue, they simply get up and put a check next to the behavior.

Do not engage in any discussion.
Parents can also remove checks when the child has caught themself in the problem behavior and has stopped and choosen the proper behavior. Positive reinforcement is the key.
Additional work
Usually a chore no one else likes to do
Examples would be
Raking leaves
Memorizing
Folding Clothes
Help with dishes
Vacuuming
Set the table
Bribery
Remember that all children are not the same. This pertains to discipline as well, What works for one child may not work for another.
You have to find the technique that works best for your child and yourself.
You can not control either the way your child thinks or the way they
behave. But you do have control over how you react to the situation.
The Story of D
I got something from this story, I hope you do too.
Click on the menu to read the story.
Bob has a very good website as well, I have him on my list of links.
Resources for Buying Health Products Online
Buying online can be quick, private and save you money. The
U.S. Food and Drug Administration (FDA) has put together a
group of web pages that give help in buying medical products
on line.
FDA Center for Devices & Radiological Health
lenses online, phone or by mail.
on buying medical devices online.
FDA website
consumers on buying prescription medicines & other health
related products online also has links to----
Federal Trade Commission which has set up a site with
useful information for consumers called
E-Commerce and the Internet
The National Consumers League--internet fraud watch.
A National Fraud Information Center & Internet Fraud
Watch, filled with information to help consumers protect
themselves.
Verified Internet Pharmacy Sites (VIPPS) - to checkout
an online pharmacy to ensure it meets current standards.
and
The National Association of Boards of Pharmacy-
which certifies sites by holding them to rigorous standards.
CONSUMERS THAT SUSPECT THAT A SITE IS
ILLEGAL CAN REPORT IT TO THE FDA.
Doing Your Best
What ever the game, and whatever the odds,
The winning is all up to you;
For it isn't the score, and it isn't the prize,
That counts when the playing is through!
In the great game of Life, it's the purpose to win,
And the courage to fight to the end,
That determines for you what degree of success
Will be scored to your credit, my friend.
The best you can do may not be quite enough
To defeat your opponents today;
But you never, can lose, and you never can fail,
If you "put all you've got" In your play;
And the greatest reward that your efforts can bring,
is the fact that you stood to the test--
That you played a clean game,
And that you fought a good fight,
And you always
were doing your best!
written by Stewart Warnerite
NATIONAL RESOURCE GROUPS
CHADD
CHILDREN & ADULTS with ATTENTION DEFICIT DISORDER
8181 Professional Place, Suite 201
Landover, MD 20785
PHONE 301-306-7070 OR 1-800-233-4050
FAX 301-306-7090
LEARNING DISABILITIES ASSOCIATION of AMERICA
4156 Library Road
Pittsburg, Pa 15234
PHONE 412-341-1515
FAX 412-344-0224
ADDA
THE NATIONAL ATTENTION DEFICIT DISORDER ASSOCIATION
1788 Second Street, Suite 200
Highland Park, IL 60035
PHONE 847-432-ADDA
FAX 847-432-5874
NATIONAL CENTER for LEARNING DISABILITIES
381 Park Ave South, Suite 1401
New York, NY 10016
PHONE 212-545-7510
FAX 212-545-9665
BRIDGES LEARNING SYSTEMS INC.
According to experts, the need for Bridges stems
from an increasing number of students that have
difficulties sitting still, paying attention and taking
in the information that is being given. The first step
in Bridges is to screen referred students to assess 26
intellectual abilities and 11 perceptual skills. Their
teachers will get a clearer picture of their students
needs. Students then take part in exercises that
strengthen pathways in the brain, enabling them to
become better learners.
The Bridges program works to improve attention
span, memory,comparison/contrast thinking, eye
hand coordination, systems reasoning and other
skills essential to the learning process, helping
students perform better in school and in life.
The Bridges program is currently available to more
than 200,000 students in nearly 400 sites in 20 states.
Bridges is a service of Bridges Learning Systems, Inc.,
based in Annapolis, Maryland, and founded by former
U.S. Senator and U.S. Secretary of Labor,
William Brock. More information is available on the
Bridges website.
Bridges Learning Systems, Inc
49 Old Solomons Island Road, Suite 206
Annapolis, Maryland 21401
1-800-639-4423
Learning Disabilities
There are often other problems associated with ADD/HD.
Learning Disorders (LD), Obsessive Compulsive Disorder
(OCD), Touretts Syndrome, Dyslexia, Dysgraphia, and
Dyscalculia among others.
If you think there is a presence of another problem,
it needs to be evaluated.
Talk to your doctor, teacher, counselor, and / or find
a support group.
Learning Disabilities Association of America
Dyslexia-Difficulty with reading and understanding
written words.
They may see the words distorted, upside down or
backwards.
Dysgraphia-Difficulty with producing readable handwriting.
Dyscalculia-Difficulty with numbers and math calculations.
OCD-When a person focuses on certain thoughts
or behaviors persistently so that it affects the normal
living and working environment.
Common Examples
Contamination from shaking hands
Doubt as to whether something was turned
off
Compulsive Handwashing
Compulsive Touching
Compulsive Counting
Tourette Syndrome- A disorder characterized by
facial and vocal tics and involuntary movements.
To Get Through All of The Challenges of ADD/HD
You Need A Lot of Humor.
Yep! There is a Humorous Side.
It Really Takes A Lot of The Pressure Off of The
Situation, for Both the Child and The Adult.
The ability to laugh at ourselves is a great
coping mechanism.
Check These Sites Out!
AND
Snicker, Chuckle and even LAUGH OUT LOUD!
You Gotta Laugh
You Know You Have ADD When.....
ADD Bits And Pieces from my Prodigy Friends
Mom's Brownies-a day in the life...
Fun With ADD- (ADD Coaching)
ADD Things
GIRLS AND ADHD
Girls with ADHD, don't get diagnosed as often as boys.
At least twice as many boys are diagnosed with ADHD
than girls. This could be because boys are more aggressive
than girls. Girls tend to suffer in silence. The longer either
child, whether boy or girl, go undiagnosed or untreated,
the worse they feel about themselves and the more difficulties
they have.
Dr. Kathleen Nadeau, psychotherapist, and co editor of
ADDvance, a magazine for women with ADD, specializes
in girls & women with ADHD.
Dr. Nadeau, lists three categories that girls with ADDHD
fall into.
TOMBOYS-hyperactive girls,physically active, risk takers,
explorers, less attractive to girlish activities.
DAYDREAMERS-inattentive,try not to draw attention to
themselves, forgetful and disorganized.
CHATTY KATHY-combination of hyperactive & inattentative.
higher activity level than daydreamers, but not necessarily
tomboys, hyper-talkative, silly, exciteable, over emotional,
chatter constantly, interrupts frequently, have trouble
organizing thoughts, during teen year become hyper social,
taking risks to compensate for poor academics.
checkout the ADDvance website
A Resource for Women & Girls with ADD at
THE THREE R's
RESPECT FOR YOURSELF
RESPECT FOR OTHERS
RESPONSIBILITY FOR ALL YOUR ACTIONS.
JUDGE YOUR SUCCESS
BY,
WHAT YOU HAD TO GIVE UP
IN ORDER TO GET IT.